A.Material of chain link temporary fence
low carbon steel wire
aluminum magnesium alloy wires
B.Surface treatment of chain link temporary fence
* Hot dipped galvanized or electro galvanized after welding
* PVC coated after welding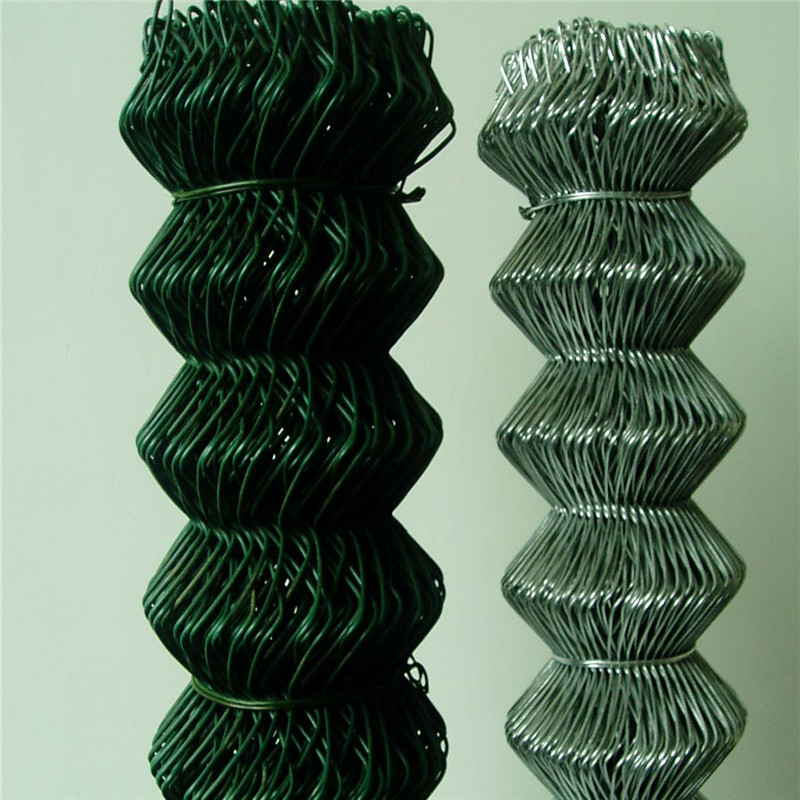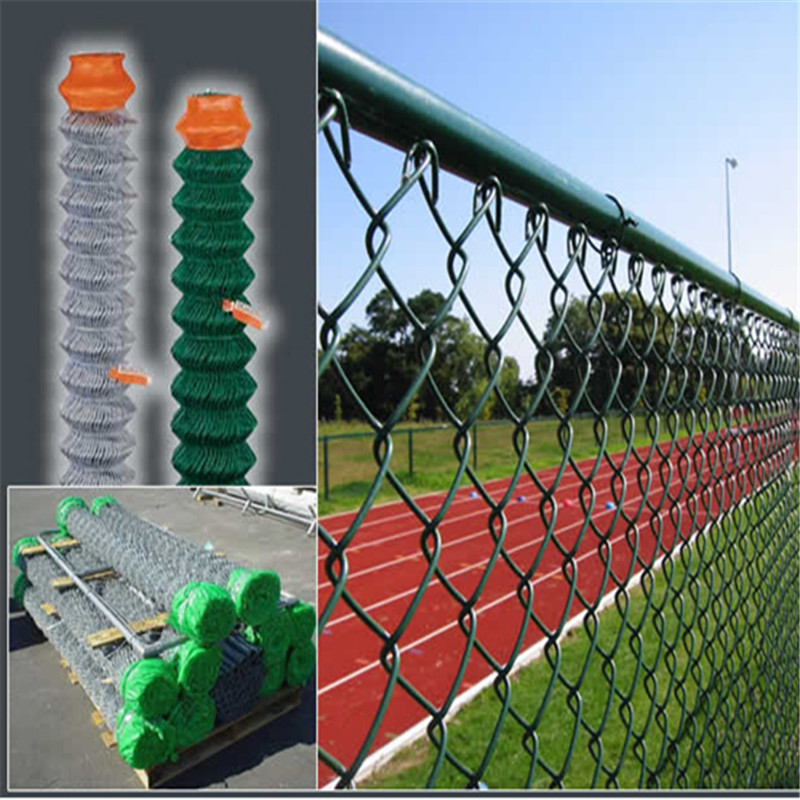 C.Specification of chain link temporary fence
Dimension of Galvanized Chain Link Fence

Mesh

(mm)

Wire Diameter

(mm)

Width

(m)

Length

(m)

40 x 40

1.8 – 3.0

0.5 – 4.0

5 - 25

50 x 50

1.8 – 3.5

0.5 – 4.0

5 - 25

60 x 60

1.8 – 4.0

0.5 – 4.0

5 - 25

80 x 80

2.5 – 4.0

0.5 – 4.0

5 - 25

100 x 100

2.5 – 4.0

0.5 – 4.0

5 - 25
Dimension of PVC coated Chain link fence

Mesh

(mm)

Wire Diameter

(mm)

Width

(m)

Length

(m)

40 x 40

2.8 – 3.8

0.5 – 4.0

5 - 25

50 x 50

3.0 – 5.0

0.5 – 4.0

5 - 25

60 x 60

3.0 – 5.0

0.5 – 4.0

5 - 25

80 x 80

3.0 – 5.0

0.5 – 4.0

5 - 25

100 x 100

3.0 – 5.0

0.5 – 4.0

5 - 25
D.Installation of chain link temporary fence
Step 1: Determine the Correct Size and Location
The run should be at least twice as wide as your pet's shoulders and five times the length from nose to tail. A level, shady spot protected from wind and flooding is a perfect location. The floor of the dog run can be grass or concrete.
Step 2: Connect the Framing
Set a post in each hole and pour a dry 50-pound bag of concrete into each hole and add five gallons of water. The bottom framing gets connected first then clamps are used to hold the bolted uprights in place. The top rails go on next, again with clamps to help tighten.
Step 3: Install the Upright Post
Last to be added is the upright post for the gate. Then it's time to unroll the fence fabric and add the first tension rod.
Step 4: Cut the Fencing
The fabric should be stretched and secured with wire ties about every 5 feet. Pull the fence toward the opposite pole, mark for cutting, then cut fencing and unweave it at determined length. Cutting is done at the last post beside the gate with more ties to fasten the edge.
Step 5: Add a Tarp for Shade
A tarp on top will give extra shading and comfort. Don't forget plenty of food and water. If your dog will be outdoors a great deal of the time, add a doghouse or create a shelter with an awning or wooden roof.
E.Application of chain link temporary fence
* To secure construction sites and private property
* Temporary fencing of residential housing sites
* Temporary fencing and crowd control barriers for major public events, sports, concerts, festivals, gatherings and so on.
* Temporary safety fencing for swimming pools