High-strength Black Concrete Nails/ Steel Nails also called high quality furniture
nails, black smooth shank nails,stainless steel concrete nails.
What is Concrete Nails?
It is harder, the shank is short and thick commonly and it has excellent piecing and fixing
strength. With these features, concrete nails make ideal nails and fasteners for firm and
strong sites.
Concrete Nails Type
Blackish,E.G.polised nails and Hot Dip Galvanized nails.
Features
Excellent anti-bending
Anti-Crack
Safety uses due to the prcessing of advanced heat treatment technology
Shank Type
Twisted Shank(Sprial)

Smooth Shank
Smooth Shank Black Concrete Nails
Material:Black steel Q195
Length:20mm-125mm
Wire dia:2mm-4.2mm
Feature:Flat head,Twisted Shank,Diamond Point
Finish:Galvanized nails(E.G. and H.D.G.)
Packing:A)Net:3.125kg/box,16inner box/wooden case.
B)in carton bag of 25kgs/20kgs/50lbs,inside with plastic bag
C)according to client's requirements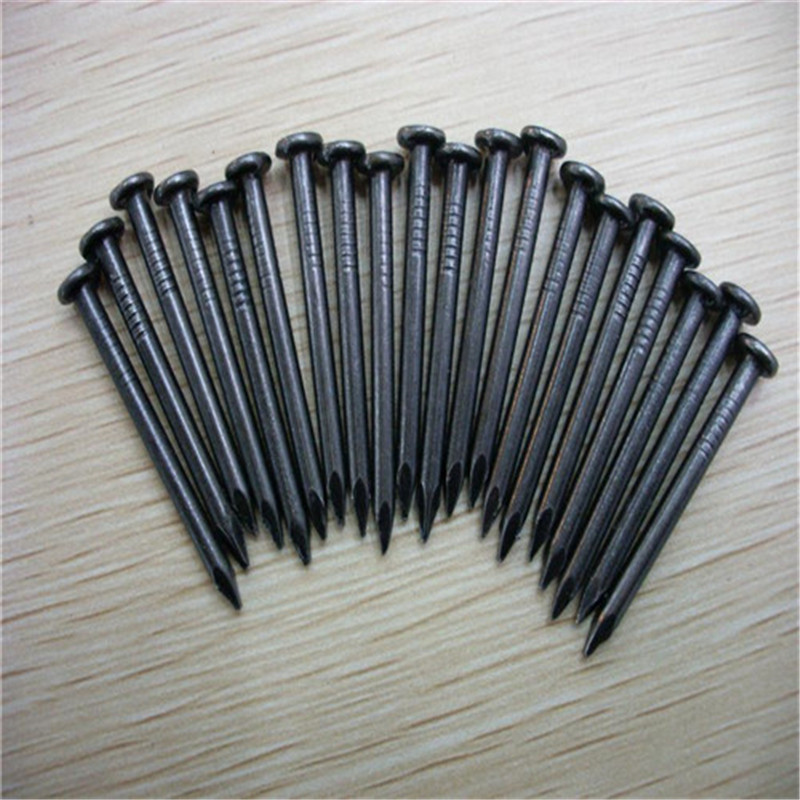 Our company also have Expanded Metal Sheet, Gabion Basket,Pedestrian Barrier, 3D Garden Fence, Hexagonal Wire Netting